SUBSCRIBE FOR ONLY $5!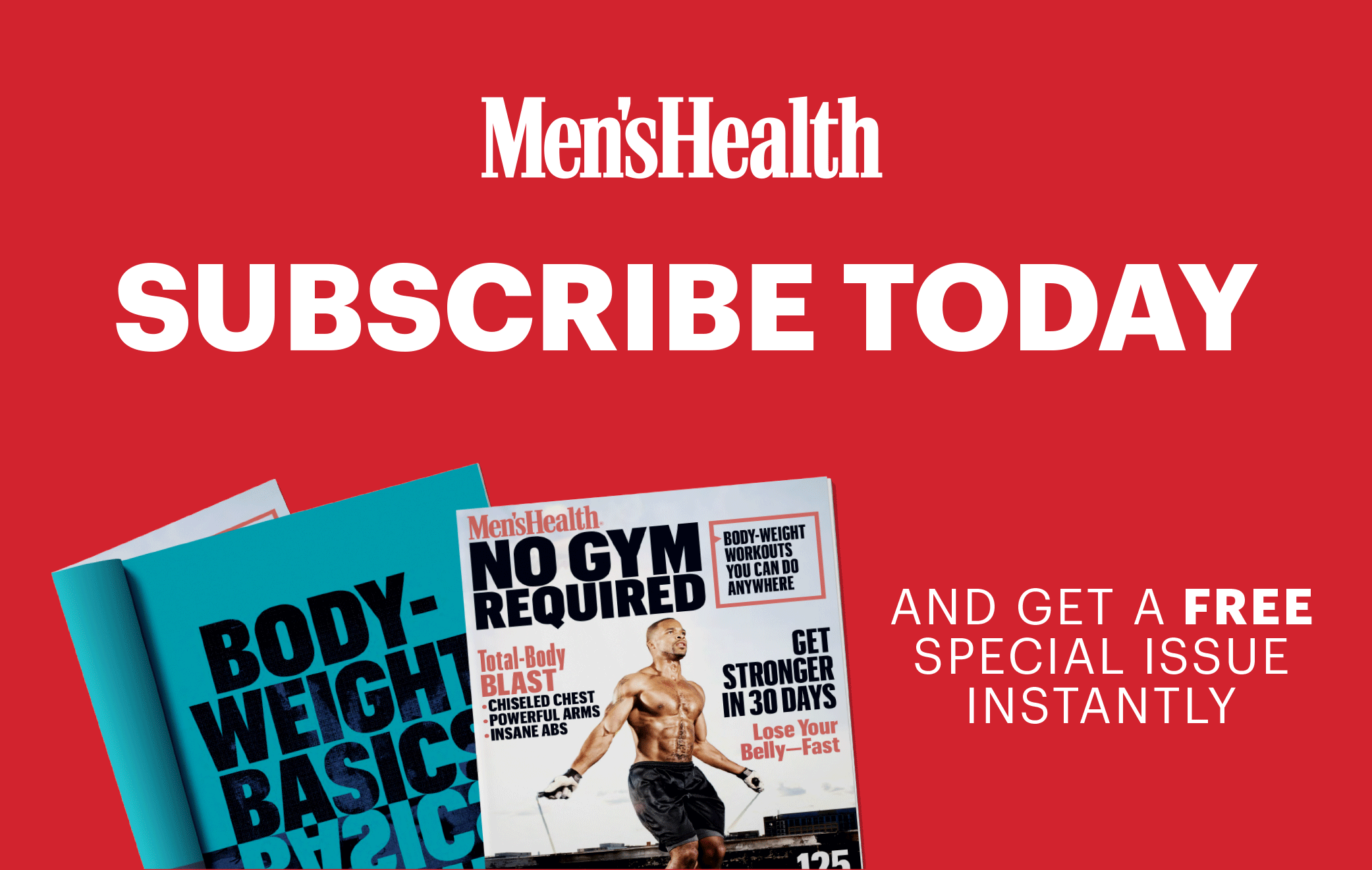 Hi Friend,
We really want you as a Men's Health subscriber and are offering you our very BEST DEAL.

YOUR SPECIAL PRICE
•
1 year of Men's Health for only $5. You save 90%.
•
FREE Shipping
Hurry! This is a special, limited-time offer!
Go ahead and say YES to Men's Health to get the tools you need to make yourself stronger, smarter, grittier, and wealthier. We're dedicated to providing you the practical solutions for success in all aspects of your life including fitness, grooming, health, relationships, and entertainment.
Check out some of the great content and features you're missing out on:
•
Burn off belly fat with just the right combination of exercise and food (including our POV on Keto and all of your favorite snacks).
•
Enjoy more sex - and hotter sex. Plus, learn communication secrets to boost any relationship.
•
Bulletproof your body against injury, soreness and fatigue with smart tactics and strategies.
•
Plus so much more!
So don't miss out. Claim this special, limited-time offer for Men's Health today. You'll save 90%, plus enjoy free shipping.

Sincerely,
Your Friends at Men's Health